Tenerife has 2 airports which receive many international flights and there are ferries to Europe and Africa.
Reina Sofía airport is 10 minutes away and Los Rodeos airport is a 45 minute drive.
If you are coming by car you should take the TF-1 motorway and follow the instructions on the map.
Have a good trip!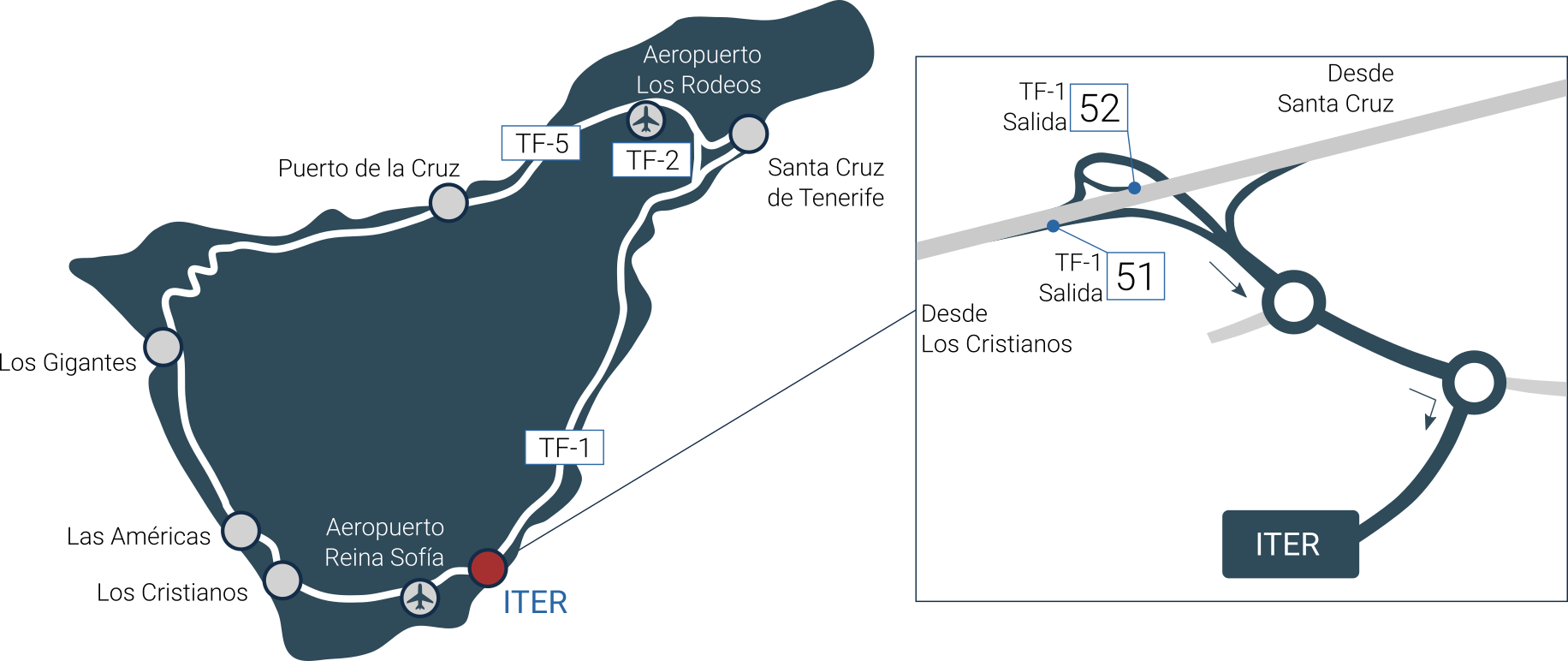 A visit to the ITER with a group of people with whom you can share professional or personal experiences will be an unforgettable experience. The doors of the ITER are open to anyone who is interested not only in bioclimatic architecture but also in renewable energy sources and their multiple applications. If you want to stage a meeting, a congress or a workshop we have a fully equipped Visitors Centre.
The Visitors Centre is a bioclimatic building located within the ITER complex a few metres from the bioclimatic houses. It is a place where visitors can find out about the activities at the ITER. It boasts an auditorium (seats 200) and several multi purpose rooms.
The auditorium is suitable for: meetings, conventions, congresses, product presentations, incentives, training and summer courses among others.
It features a cafeteria, reception, shop, exhibition area and car park. In the auditorium there is a translator's booth and a dressing room. Regular services available: catering, hostesses, simultaeous translation, audiovisual equipment, lighting and sound.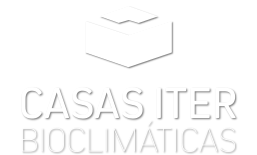 Instituto Tecnológico y de Energías
Renovables, S.A. (ITER, S.A.)
Polígono industrial de Granadilla, s/n
38600 - Granadilla de Abona
Santa Cruz de Tenerife - España
+34 922 747 758
+34 922 747 700
casas.bioclimaticas@iter.es