6 Guests
3 Bedrooms / 3 Bathrooms
3 Queen size bed XL
Patio & Terrace
The house is conceived as an inter-changer of experiences with the environment. The sun, the heat and the light are the natural flows of energy which are planned to be incorporated into the house.
The big curved roof, which lifts up at noon to grace the house with the best sunlight, opens onto 2 patios: one at the entrance that sinks into the ground with the well and the front one that is raised to the sky and vanishes into the landscape.
A wall shelters it on the northeast side and a pergola with plants covers the front patio. The materials are one of the main attractive features: the bare concrete, the volcanic stone, the recycled wood panels worked in collage and the recycled panels of wood shavings. Can you imagine enjoying the sunset on the terrace?
*By booking on this page you are not booking this specific house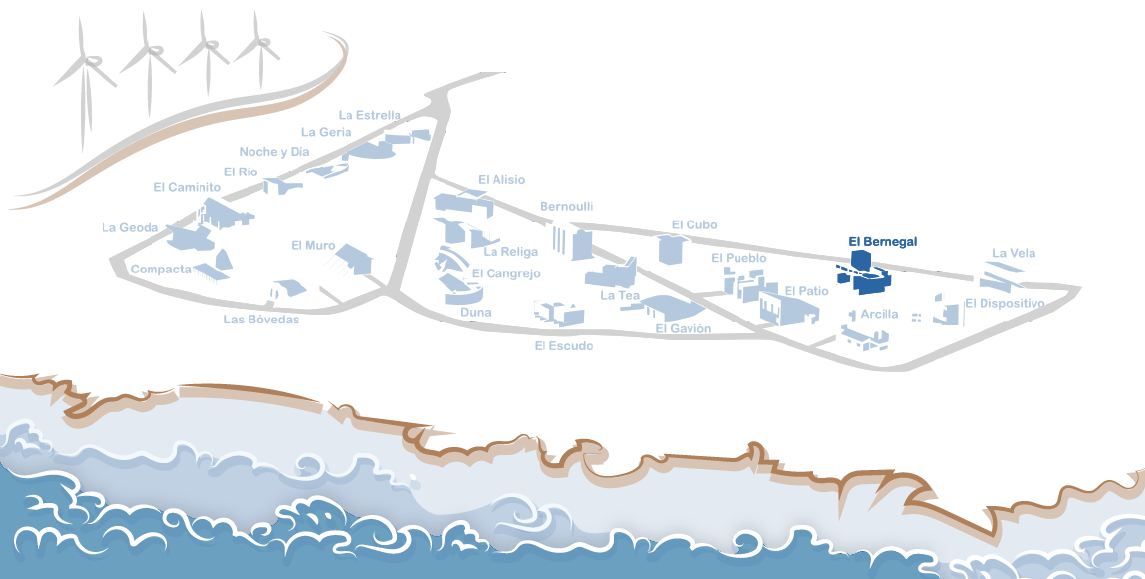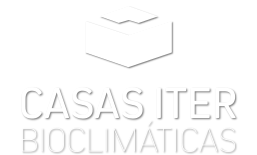 Instituto Tecnológico y de Energías
Renovables, S.A. (ITER, S.A.)
Polígono industrial de Granadilla, s/n
38600 - Granadilla de Abona
Santa Cruz de Tenerife - España
+34 922 747 758
+34 922 747 700
casas.bioclimaticas@iter.es