4 Guests
3 Bedrooms / 2 Bathrooms
1 Queen XL bed
2 Individual beds
Terrace
Vaulted plates rise out of the ground and head southwest forming the walls and roof of the house thanks to which the wind is channelled.
The living areas are set around a patio.
This patio offers privacy and facilitates the flow of activities between the inside and the outside. The geometric shapes of the interior create really interesting and unusual spaces making it very different from any other house. This is your choice if you want a unique, peculiar house.
*By booking on this page you are not booking this specific house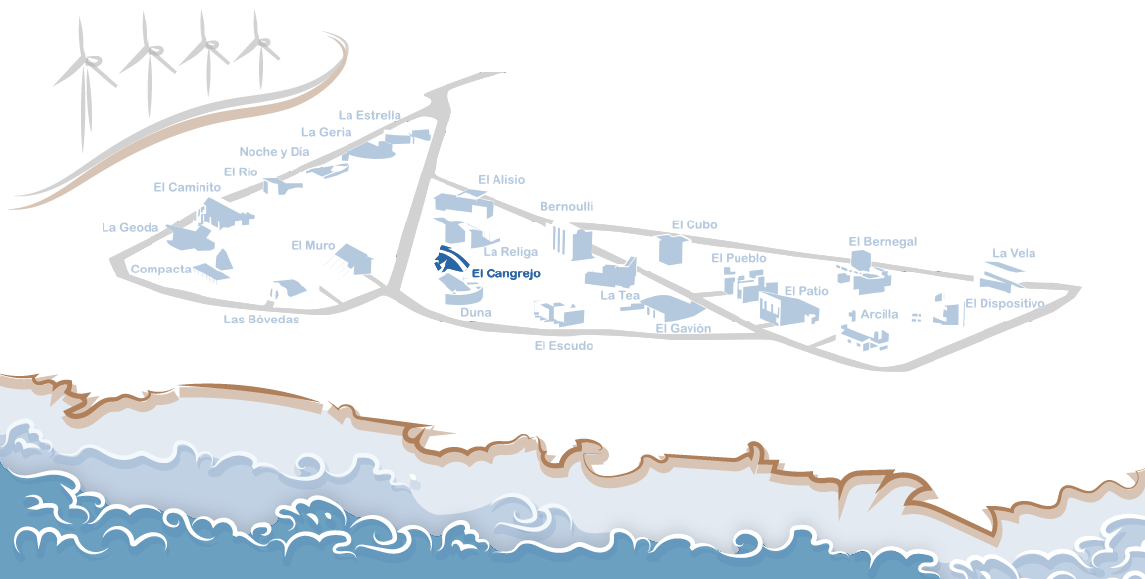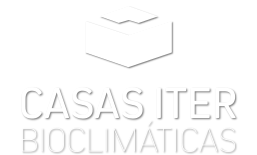 Instituto Tecnológico y de Energías
Renovables, S.A. (ITER, S.A.)
Polígono industrial de Granadilla, s/n
38600 - Granadilla de Abona
Santa Cruz de Tenerife - España
+34 922 747 758
+34 922 747 700
casas.bioclimaticas@iter.es
Copyright © 2018 ITER S.A. All rights reserved.