4 Guests
3 Bedrooms / 2 Bathrooms
1 Queen size bed XL
2 Single beds
Terrace & pond
The house seeks comfort through the relation with the outside space, the views and the landscape. It is characterized by a pyramid that crowns the structure symbolizing the sun, the light and energy.
The house is a parallelpipedon shape (a prism) facing South with a North patio. The pumice, the basalt and the wood are omnipresent. The house welcomes you inside its strong walls and it invites you to enjoy its coolness and silence. It has an inner patio with a pond where you can forget the world. There is also a front porch with some steps where you can sunbathe, read or relax watching the sea.
*By booking on this page you are not booking this specific house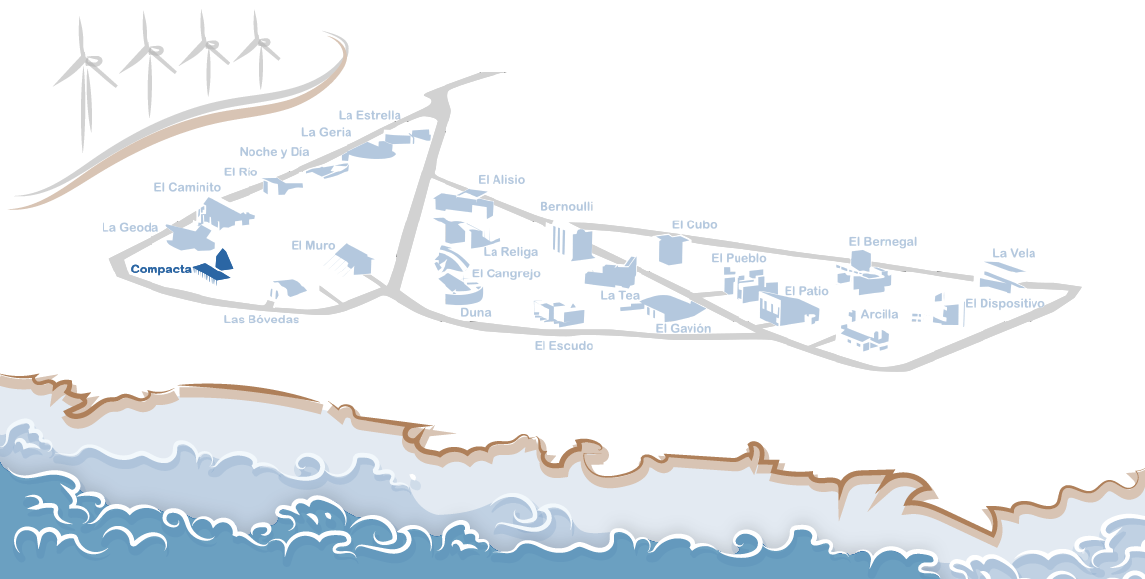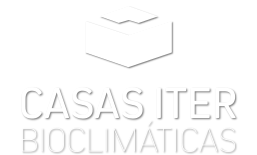 Instituto Tecnológico y de Energías
Renovables, S.A. (ITER, S.A.)
Polígono industrial de Granadilla, s/n
38600 - Granadilla de Abona
Santa Cruz de Tenerife - España
+34 922 747 758
+34 922 747 700
casas.bioclimaticas@iter.es