6 Guests
3 Bedrooms / 2 Bathrooms
1 Double bed
4 bunkerbeds
Patio
The aim of this house is to design a layout in the ground based on the radial structure of the stone walls which create it and to take advantage of the surroundings visually.
The house is organised like a succession of rooms which connect and relate to the central patio, which is used to distribute, ventilate and provide light. This layout encourages a close relationship between the occupants. The scent of the Rosemary planted on its green roof impregnates the entire house.
*By booking on this page you are not booking this specific house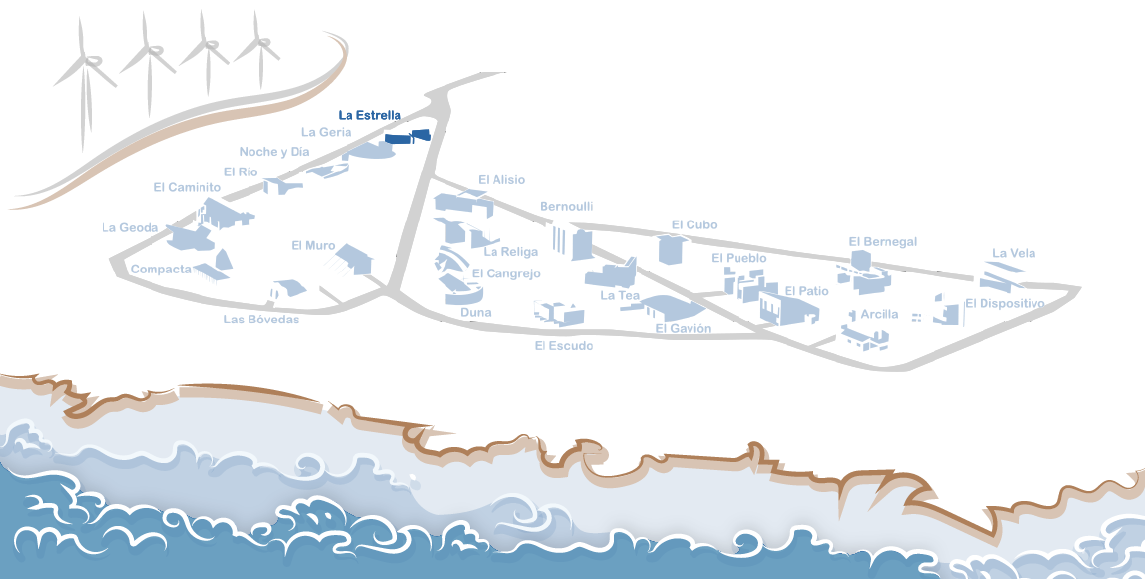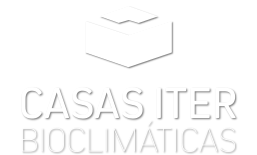 Instituto Tecnológico y de Energías
Renovables, S.A. (ITER, S.A.)
Polígono industrial de Granadilla, s/n
38600 - Granadilla de Abona
Santa Cruz de Tenerife - España
+34 922 747 758
+34 922 747 700
casas.bioclimaticas@iter.es