4 Guests
3 Bedrooms / 1 Bathroom
1 Double bed
2 Individual beds
Terrace
The strategy for the design of this house is determined by taking advantage of the prevailing winds and maximum sea views. Its facade tries to emulate the sails of a boat.
The south side of the lounge is completely open to the sea and it extends towards the outside by means of a terrace that resembles the wooden deck of a sailing boat. This deck invites you to blend in with the landscape and to become integrated into it. The first floor has a light, nocturnal air so that it seems to be suspended in space. All over the house interesting interplays of natural light are formed. The sun and the moon play with the house.
*By booking on this page you are not booking this specific house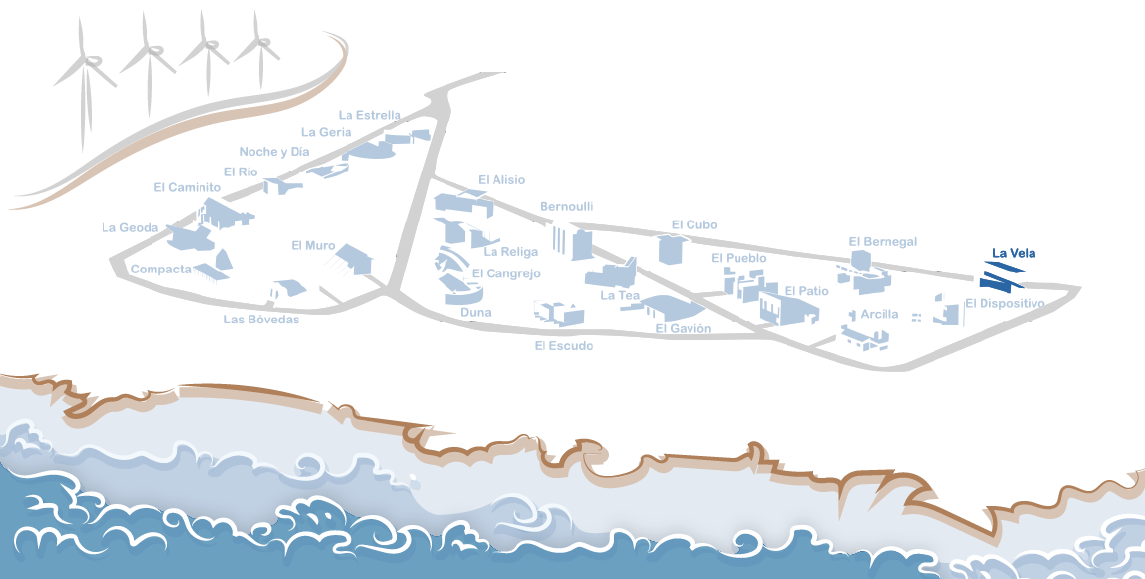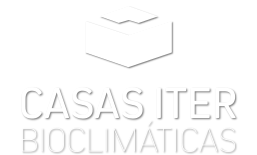 Instituto Tecnológico y de Energías
Renovables, S.A. (ITER, S.A.)
Polígono industrial de Granadilla, s/n
38600 - Granadilla de Abona
Santa Cruz de Tenerife - España
+34 922 747 758
+34 922 747 700
casas.bioclimaticas@iter.es
Copyright © 2018 ITER S.A. All rights reserved.